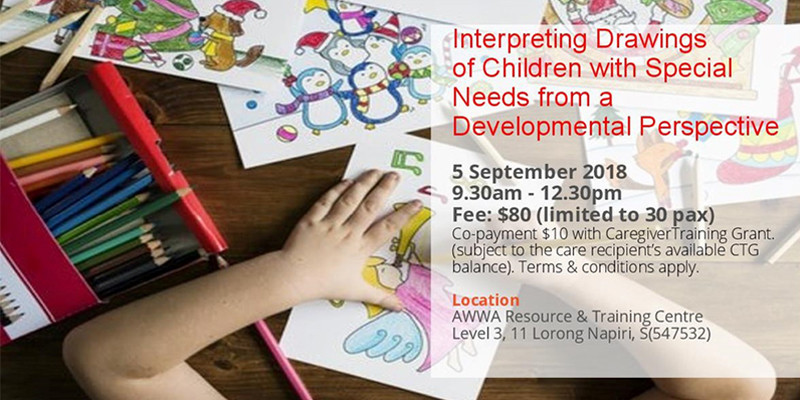 Interpreting Drawings of Children with Special Needs from a Developmental Perspective with Dr Rebecca Chan
Back by popular demand!
Children's drawings are a framework to interpret, identify and extend their thinking processes. This workshop aims to document and assess the learning and development of children with special needs through visual representation in order to support their development.
Participants are encouraged to send drawings to Dr Rebecca Chan by 20 Aug 2018. Participants will learn to interpret the drawings of children with special needs by identifying, inferring and classifying the different categories of thinking processes.
Places are limited!
Here's what some participants have said about the workshop held in Sept 2017:
"I have learnt to identify the cognitive processes involved in drawings."
"Drawings elicit a student's prior knowledge."
"From now I will use my child's drawings to understand him."
Registration is now closed as all seats have been filled.