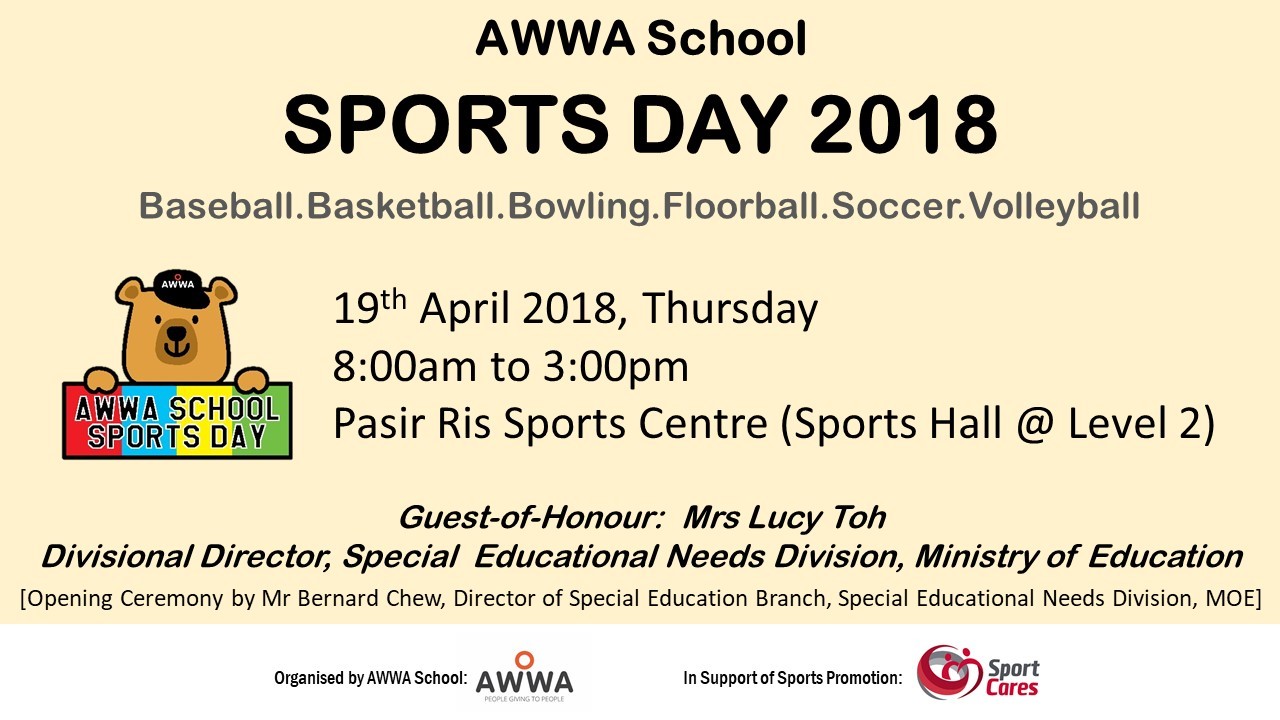 AWWA School Sports Day 2018 (By-invite only)
With the belief that every student should be empowered to lead an active lifestyle, AWWA School established its very own inclusive Sports Day in 2011. Parents and family members are invited to join their child at the event and through this, spend quality time together.
This year, AWWA School is excited to collaborate with SportCares to bring another meaningful sporting event for our students and their families. Themed "Sports League", there will be six major sports namely baseball, basketball, boccia, floorball, soccer and volleyball. This will be the 8th edition of AWWA School Sports Day.
For more enquiries, please contact Ms Hannah Fan at:
E: hannah_fan_chui_fun@awwa.org.sg
T: 6511 7677