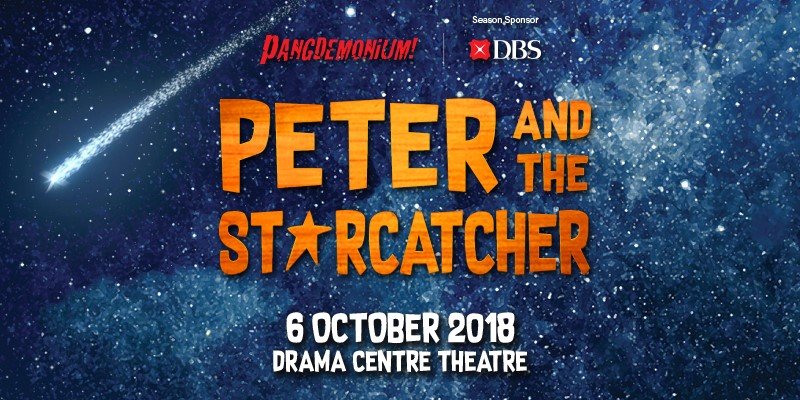 Annual Fundraiser – Peter and the Starcatcher
We warmly invite you to support our annual fundraiser – the musical Peter and the Starcatcher, held on Saturday, 6 October 2018 at the Drama Centre Theatre. You can contribute by purchasing tickets for your family, friends and/or AWWA clients or by making a cash donation. The proceeds from this event go towards providing value-added services to our clients.
About AWWA
Delivering care to over 6,000 clients, AWWA has been contributing to the needs of the disadvantaged in Singapore since 1970. Services include early intervention for pre-schoolers, education and disability support for children with special needs, assistance to low income families, caregivers, and health and social assistance for vulnerable seniors.
Zikri, currently a student at AWWA School, was diagnosed with Global Developmental Delay at age 4. His mother, a single parent had to leave him with his grandparents while she worked hard to support them both. After intervention and support by the dedicated team at AWWA School along with Zikri's grit, determination and passion, he has excelled and was awarded the Lee Kuan Yew Exemplary Student Award in 2017. He has even embarked on a work programme through AWWA School.
In line with the magical story of Peter and the Starcatcher on empowering children, exploring the imagination and resilience of children everywhere, we hope that stories like Zikri's will inject in the young and old, the self-belief and hope that we all need.
About Peter and the Starcatcher
Winner of five Tony Awards, Peter and the Starcatcher is a hilarious, hair-raising, and heart-warming prequel to the Peter Pan legend, and a celebration of the innocence, imagination and resilience of the Child.
Featuring a dozen actors portraying more than 100 unforgettable characters, Pangdemonium's production of Peter and the Starcatcher will be specially adapted to an Asian setting, incorporating elements of South East Asian art forms. Full of wit and wonder, colourful characters, and fabulous musical numbers, this is an exhilarating, magical adventure for all the family, and a powerful statement on empowering every child with self-belief and hope.
This year's award winning musical staged by Pangdemonium appeals to audiences of all ages, and we warmly invite you and your family and friends to enjoy this through our fundraiser. Thank you for your continued support for AWWA and we truly appreciate your generous contribution to this event.
Click here for the Peter & The Starcatcher Sponsorship Form, or feel free to contact Christianna Teng at 6511 7263 or christianna_teng@awwa.org.sg for more information.
Please click here for event photos.
Purchase your tickets via the payment options provided below.
Tickets & Packages
(Online Payment)Tickets & Packages/Donation
(By Cheque)One-Time Donation
(Online Payment)